Private Scholarship Programs

The STAR (Success Through Academic Readiness) Sponsorship Program, Inc. was founded in 1993 by a group of compassionate business and community leaders with the desire to provide a choice in education for low-income children. In the fall of 1998, the STAR Program expanded by partnering with a national effort called the Children's Scholarship Fund. STAR is a Fort Worth sponsorship program. Students (K-8th) are matched with a sponsor. For more information, click here.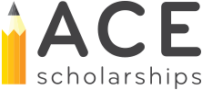 ACE Scholarships was founded in Colorado in 2000 to provide low-income parents with school choice for their families through partial scholarships to K-12 private schools. ACE Scholarship is nationally based for K – 12th students. For more information, click here. https://www.acescholarships.org/
Applications for both scholarships can be picked up in the administration office or be found here beginning in April.