College Admissions Testing
It is important to prepare for and take several admissions tests to qualify for the college of your choice. Be careful to follow the timeline set for your grade level. Below are links to the different tests available.

CLICK HERE for ACT preparation material
---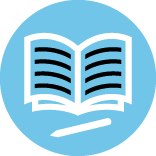 ---

The Texas Success Initiative is usually just called the TSI Test. The purpose of the TSI Test is to help your college determine if you are ready for college-level classes in math, reading, writing. If you are not fully prepared, then the test is designed to help determine what type of developmental classes or intervention may be needed to get you fully prepared to succeed.
---
A PSAT/SAT Prep Course is offered on the TCS campus. Instructor, Mary Hamilton, will meet with you once a week for eight (8) weeks. Click here for beneficial reasons to take this prep course. You can download the registration form here.